Through a common daily cent, we are strong together, rich together.
If you would like to support us with a standing order or a single donation, please use the following account as recipient:
Account holder: Academy for WIRKRAFT e.V.
IBAN: DE90 4306 0967 1160 4651 00
GLS Community Bank
BIC: GENODEM1GLS
Please indicate "donation" as the intended purpose.
Or simply and immediately transfer via EPC: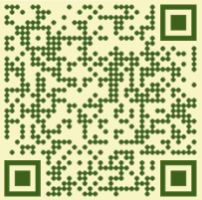 Or by PayPal to: paypal@wirkraft.org
To avoid unnecessary fees, the option "Payments to friends and relatives" must be selected, because it is, after all, a voluntary donation.
Due to PayPal's business practices, we ask that you send us the donation by Bank transfer or the WIR Shop to send it to us. Our PayPal account is, because of existing standing orders, still active, but we don't want to use it anymore if possible. Thank you!
And most importantly, thank you for your donation! ❤️
If you want to write to us: kontakt@wirkraft.org
If you have a query about a specific topic, check out our WIR circles on!
Or you simply use the following contact form...