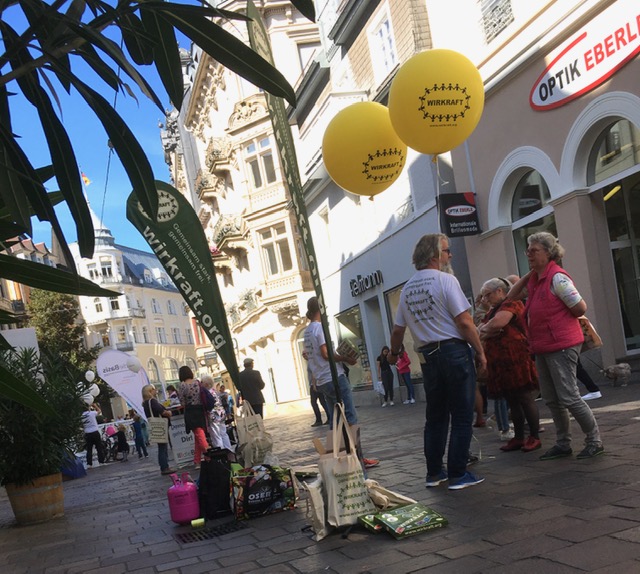 WIRKRAFT in the southwest of the republic
With gorgeous late summer weather comes the WIRKRAFT team into conversation with interested citizens. Kindly, the party has virtually "adopted" our base and allowed us to present our WIRKRAFT to set up an information stand. At the beginning it was a bit slow. Probably the passers-by thought we were just another party. But with good humor and the huge WIRKRAFT balloons the interest increased and so we could bring some games among the people and the Idea behind explain. Our team ended the evening with food, drink, good conversation and handmade music.
Conclusion: Successful. Gladly again. Many thanks to the Baden-Badeners for the great talks.